October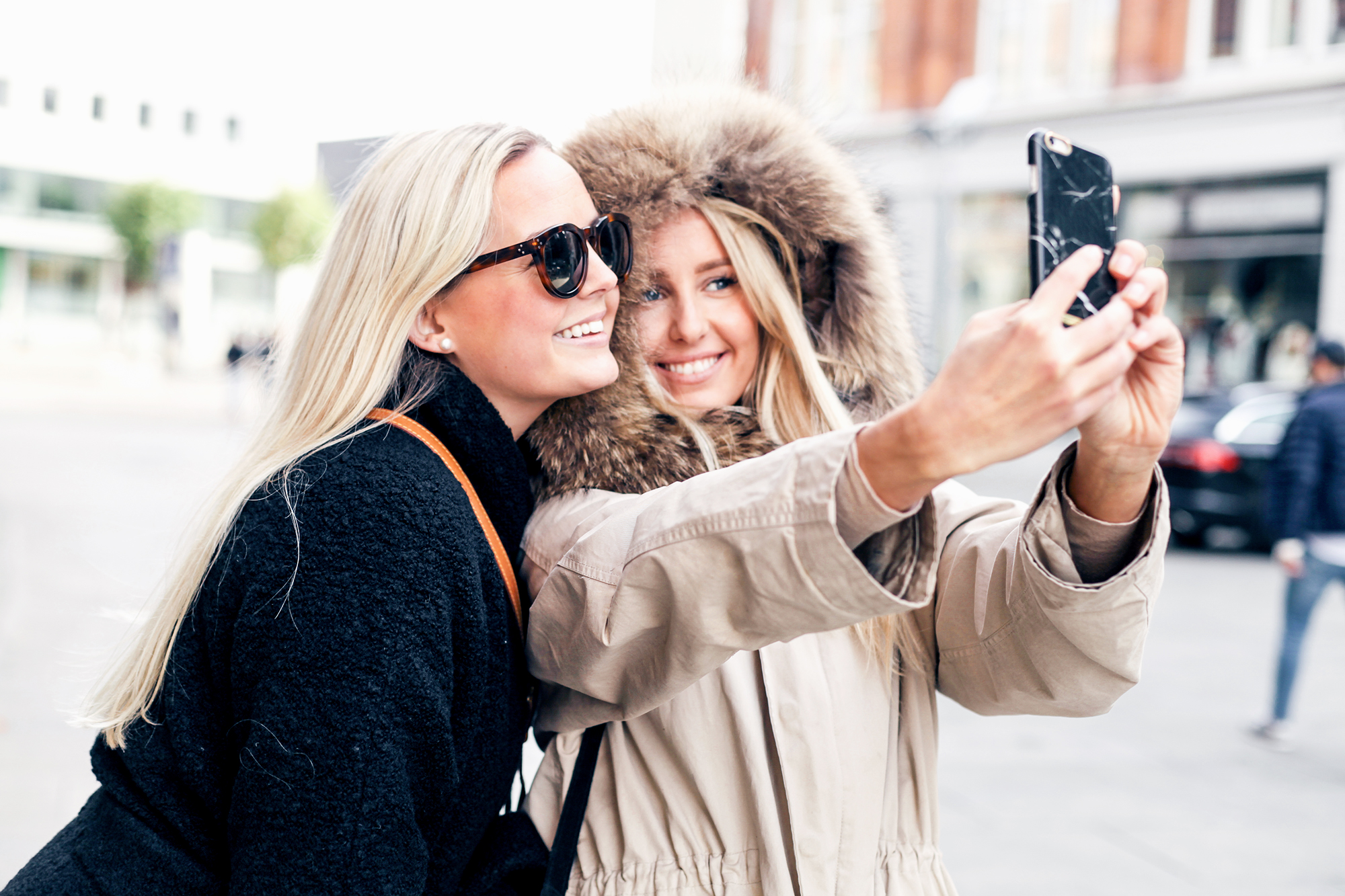 In October I enjoyed the amazing fall weather, which gave me tons of motivation for taking pictures for the blog. My boyfriend and I also took advantage of the sunshine, and went on a roadtrip to his family's beautiful estate up in the mountains! So freakin' gorgeous. I spent lots of time with my amazing friends, in addition to working a whole bunch.
• • • • • • • • • • • • • • • • • • •
I oktober nøt jeg det fantastiske høstværet til det fulleste – det ga meg så mye motivasjon til bloggbilder! Kjæresten og jeg benyttet også finværet til å ta en roadtrip opp i fjellene, til hans nydelige familieeiendom. Så ekstremt vakkert! Jeg tilbragte mye tid med mine fine venner, og ellers gikk mesteparten av tiden min til jobb. En fin balanse!
November
In November I went to Oslo with the Stylista crew for a kick off, which was so much fun. We started redecorating the house, which was so much work, but sooo worth it!! I became addicted to Kylie Lip Kits, went to the first Christmas party of the season, and had a really great month with lots of work, and lots of stress combining it all with the remodeling.
• • • • • • • • • • • • • • • • • • •
I november var jeg i Oslo med Stylista-gjengen for kickoff, noe som var superkjekt! Vi startet oppussingen av huset, som var veldig mye arbeid, men veldig verdt det!! Jeg ble avhengig av Kylie Lip Kits, og dro på årets første julebord. Denne måneden var veldig fin, men med myyye jobb og stress, spesielt med tanke på oppussingen.
December
Ah, December.. My favorite month of the year! I was reeeeally stressed for the most part of this month though, with way more work than usual. I started the month in Stockholm for a dinner with L'Occitane, and my boyfriend and I had a huge Christmas party with our closest friends. I almost wrote that it's a night I'll never forget, but to tell you the truth, I almost don't remember anything from the night, hahah. I think I had a blast though, as we partied for 12 hours straight. When Christmas Eve finally came, I felt calm again, and enjoyed the Christmas days with some time off. Now I'm super ready for 2017♥
• • • • • • • • • • • • • • • • • • •
Åh, desember.. Min favorittmåned i året!! Jeg var veeeeldig stresset mye av denne måneden, ettersom jeg hadde mye mer jobb enn vanlig. Jeg startet måneden i Stockholm for en middag med L'Occitane, og kjæresten og jeg arrangerte et stort julebord for våre nærmeste venner. Jeg skulle til å skrive at det er en kveld jeg aldri vil glemme, men for å være helt ærlig husker jeg svært lite av den, hahah. Det må ha vært utrolig gøy da, ettersom vi holdt på i 12 timer. Da julen endelig kom ble stressklumpen i magen erstattet med en deilig ro, og jeg storkoste meg med kvalitetstid med familien og fri fra dataen i juledagene.. Nå er jeg SÅ klar for 2017♥